How to do Summer with kids on a budget
School holidays can be an expensive time of year, especially with increased food and fuel costs, plus the pressure of keeping the kids entertained, but it doesn't have to be!
Our Moneywise team have put together some ideas, tips and resources to kickstart your Summer without it costing the earth.
1. Local parks and playgrounds
There are so many great parks and playgrounds which can be found locally, and the best thing is it can be a completely free day out. Whether it's meeting friends for a picnic in your local park or making a day of it at one of the larger parks in your borough, like Reigate Priory Park or Crawley Tilgate Park, there's so much fun to be had.
Fill the day by packing some outdoor games, such as a bat and ball or frisbee. If there's a duck pond there don't let them go hungry, feeding them is an activity in itself. Don't be tempted by expensive eateries whilst there, take a packed lunch. You'll be desperate to tuck into it with these budget lunchbox ideas for kids.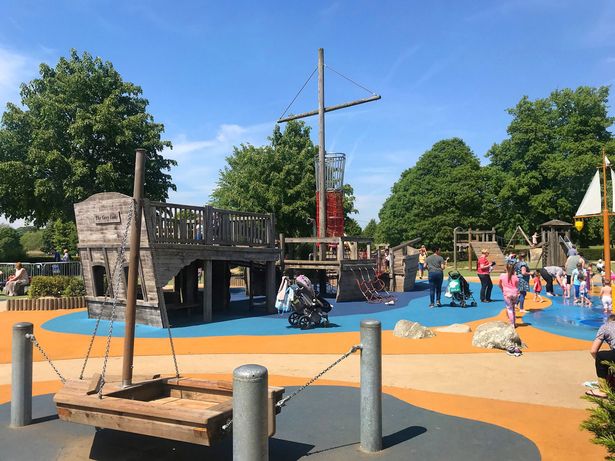 ---
2. Treasure hunting
Set the kids up on their own treasure hunt, see www.treasurehunt4kids.com for some great ideas. If you have younger children, do a simpler coloured treasure hunt for them – give them a map with colours so they can hunt for something matching each colour in nature, such as flowers or insects.
For older kids, downloading a Treasure Trail is such fun and a fantastic way to explore some local landmarks. You'll be taken on a self-guided tour whilst cracking clues and taking in some wonderful sites along the way. Routes are available in Reigate, Box Hill, Dorking, Oxted, Epsom and Crawley Tilgate Park, and cost only £6.99 per hunt.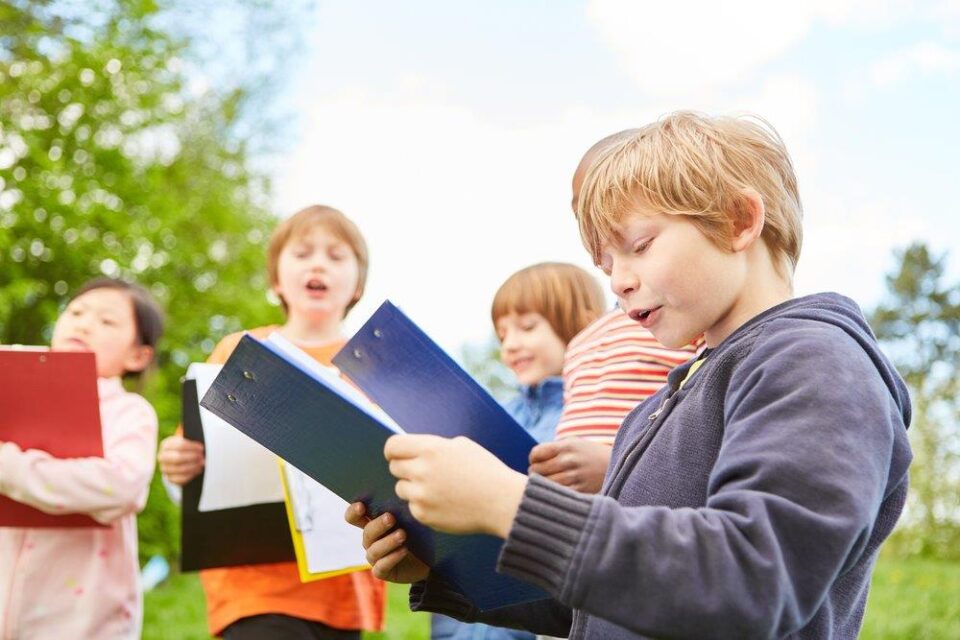 3. Geocaching
Join the world's largest treasure hunt with Geocaching. Download the app., create an account and unlock the location of thousands of caches (or treasures) that other hunters have left to be discovered.
The perfect activity which blends the use of smartphones with the great outdoors. It's also beneficial because it teaches map reading and observational skills. Fun and educational, we like!
---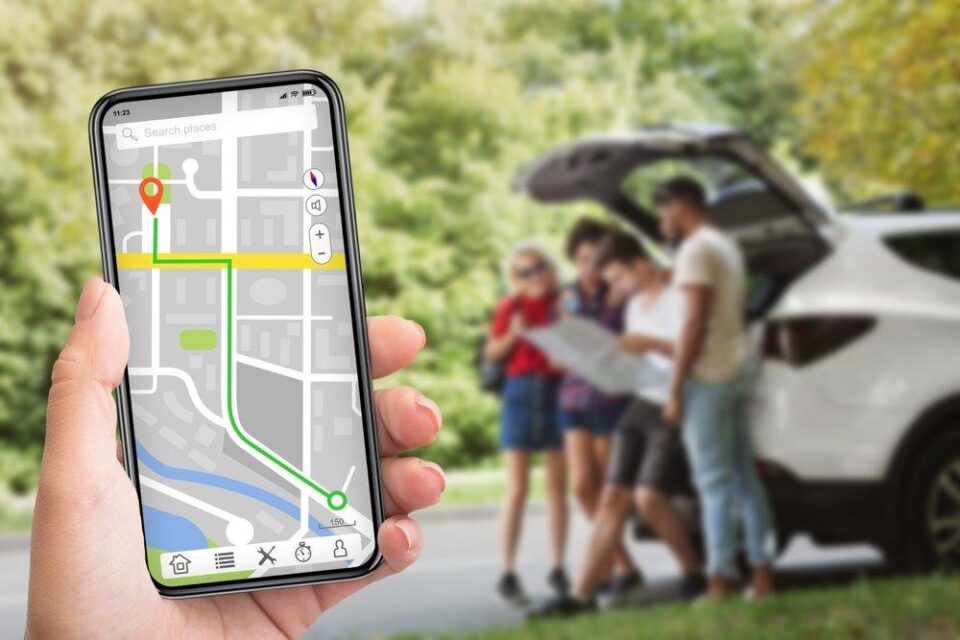 ---
4. Be 'appy'
If Geocaching is a little old for your kids then take a look at the Caper app. Adventures are set – designed to get everyone moving, be creative and get outdoors. Every mission starts with a phone call from a special character, like Captain Redtail needing help locating a crashed spaceship. We love this app. as it combines the digital world that kids crave with outdoor play that parents want them to have.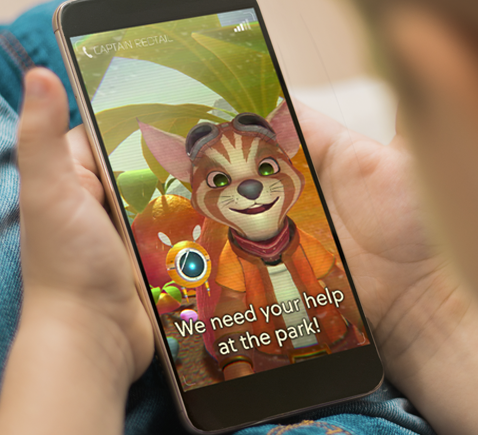 ---
5. Hit the water
Water babies never get tired of splashing around, even when they're no longer babies. Whether it's swimming at your local pool, heading to the beach on a glorious day or finding a stream to paddle in. The biggest expense is usually getting there, but once there it can be a cheap day out. If you're travelling by car, go with friends and split the cost of fuel.
Our favourite seaside spot is Lancing beach, it's only £4 for all day parking and you get to avoid the hustle and bustle of Brighton. It has well-maintained toilets, a great playground and skate park. The coast is usually a great place to fly a kite. You could even try your hand at making your own kite.
Other favourite water spots are Abinger Hammer and Box Hill Dorking. For Abinger, take some rubber ducks and watch them race slowly down the stream, and don't forget to pack some fishing nets. By Box Hill stepping stones you can take a cool plunge, play poo sticks and there's usually a Tarzan swing or two.
Please remember to be careful around water and supervise children at all times – here's some water safety information and resources to familiarise yourself with.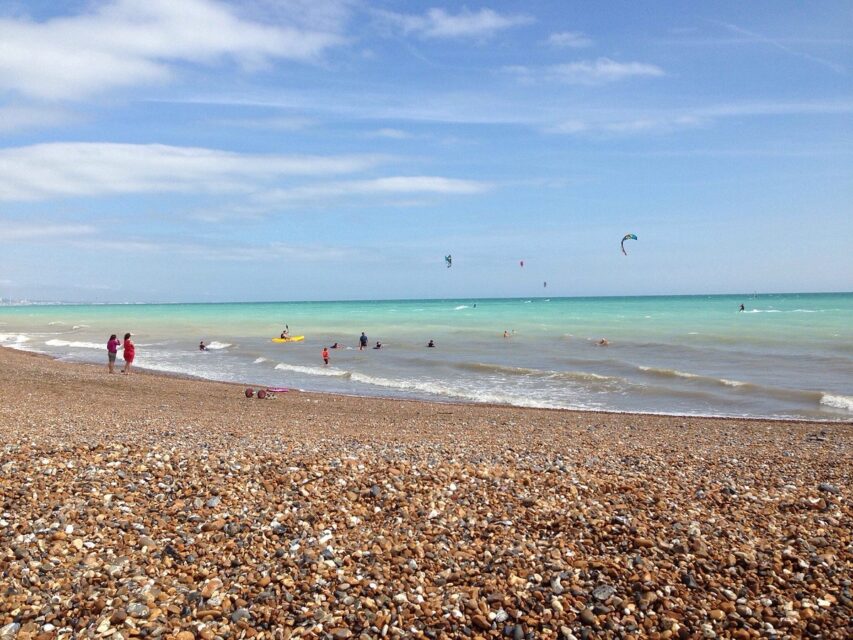 ---
6. Take your bookworms to the library
Visit your local library to keep the kids occupied whilst encouraging them to read more. Libraries are often overlooked because people aren't aware of the free family-friendly craft activities, rhyme times and book challenges they host. Check out the Summer Reading Challenge for Surrey and West Sussex libraries, which encourages children aged 4 to 11 to read around six books over the Summer break.
Whilst there, take out a book or two for yourself, borrow a family movie for a rainy day, check out the cooking with kids book range or find out about your local area with your young explorers.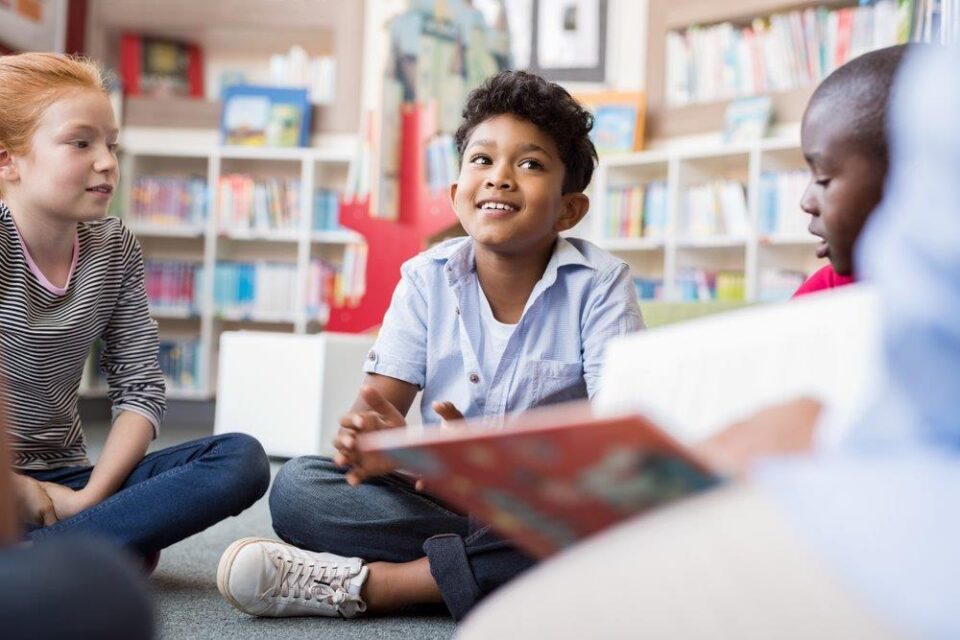 ---
7. A 'day' at the museum
Most museums are free and make for a perfect day out. You could go big and head into London to one of the 23 free museums. The Natural History Museum, Science Museum and British Museum are particularly good. If travelling by train, it's cheaper to travel into London after peak time (from 9:30am) and buy a family travelcard. Since the pandemic, some museums require you to book (free) entry tickets in advance so check their website a few weeks before. For an extra (also free) treat, book a visit to the Sky Garden for tremendous views of the London skyline. Tickets are currently available to book up to three weeks in advance.
Or you could stay more local. Sometimes the best museum experiences can be the little independent ones, run by enthusiasts who are bursting to share their knowledge of toys, trains and aeroplanes. Two of our favourites are East Surrey Museum in Caterham and Gatwick Aviation Museum, with admission to both being a voluntary donation.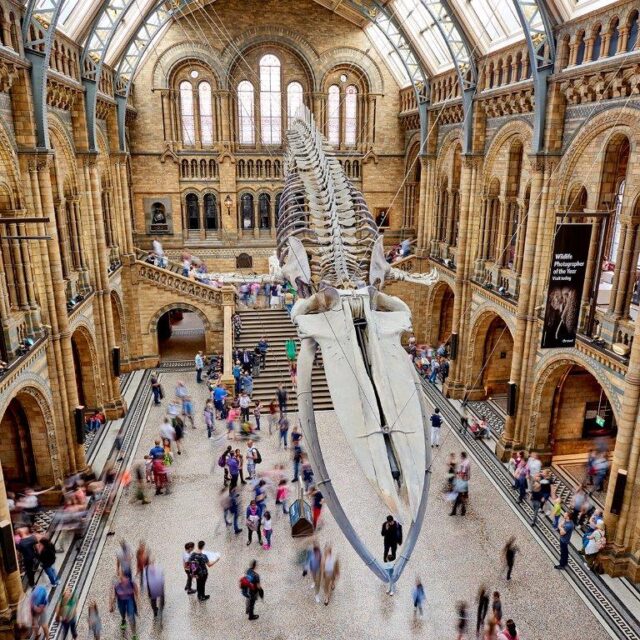 ---
8. Check out Groupon deals
If you haven't yet discovered this money-saving delight, then you could be missing a trick. You'll find bargains galore and many activities that the kids will love. You'll never pay full price again for attractions and new deals are being added all the time. Check out the Groupon website or download the app.

And if a day out with Groupon is still proving a stretch, don't forget supermarket loyalty schemes. Rack up points every time you shop. Both Sainsburys Nectar and Tesco Clubcard points can be spent on everything from waterparks, experience days, theme parks, castles, aquariums and zoos. This way is better value for your points than just spending them in store.
---
9. Reach for the stars
Choose a night when the sky is clear and the moon isn't too bright and spend some quality time stargazing with the kids. Research a constellation beforehand that should be visible at this time of year. Download a free app. like 'Skyview Lite' which uses your smartphone camera to identify celestial objects in the sky at night (and day). They'll love this astronomical adventure, especially if you let them do it in their PJ's and bring hot chocolate. You can even get them making telescopes out of kitchen rolls as a daytime activity to build up excitement, or set them some space exploration creative writing.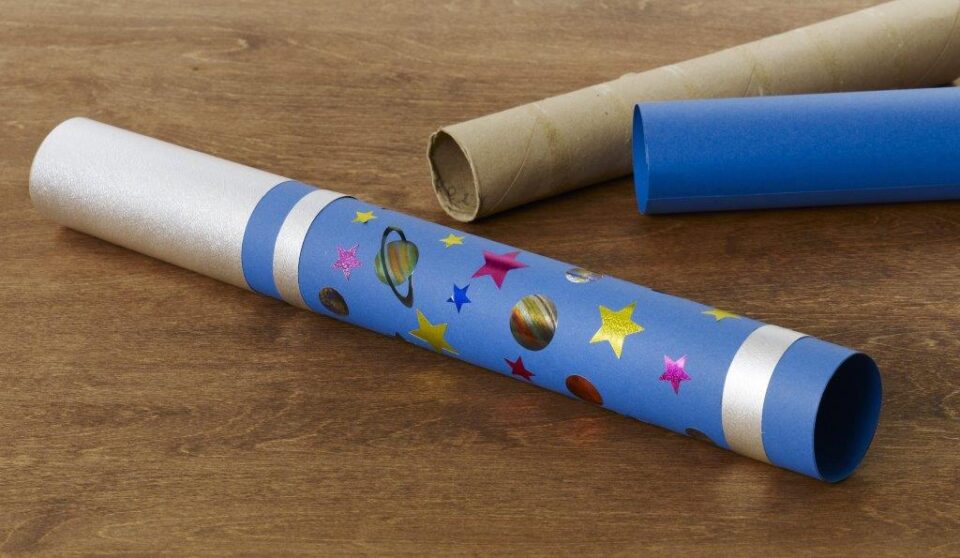 ---
10. Stay at home
Sometimes a down day is what everybody needs, but you'll still need some activities to keep them entertained. From baking or building a den, to making playdough or hosting a family board game, there's plenty of inspiration out there, you just need to know where to look. Here's some websites to get you started – 30 fun things to do at home, 100 cheap and easy summer activities for kids and Stripey Stork's kids corner.
We particularly love this magnetic fishing idea: Grab some magnetic letters from the fridge, some string, a pencil, and a paperclip to make a DIY fishing rod. Great for fine motor skills and you can even make it educational by setting them letter challenges.

Be at one with nature by planting a veggie grow bag or window box. The kids will love deciding what to grow and charting its progress.
Give them a bucket of water and a paintbrush, and ask them to 'paint' the fence. It's mess free and you'll be surprised how long it captures their attention. Or let their creative juices flow with chunky chalk, using the path / pavement as their blank canvas.
---
Over To You!
Do you have any ideas of cheap or free things to do with kids over the Summer holidays, or know of any local gems to visit on a budget? We'd love to hear them, please email marketing.account@ravenht.org.uk so we can share.
Remember, if you need help managing your money contact the Moneywise team – we're here to help? The best way is through the MyRaven customer portal…
Or you can email moneywise@ravenht.org.uk or call 0300 123 3399.