Raven's timeline
From when it all began in 2002 to the present day – Raven through the years.
2002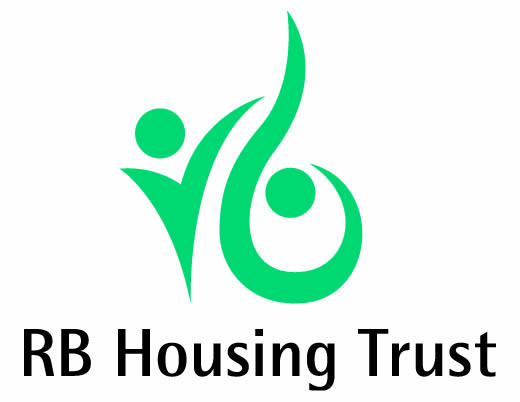 Council homes transferred to RB Housing Trust
Our journey began on 25th March 2002 when housing stock was transferred from Reigate & Banstead Borough Council to the newly formed RB Housing Trust – what will later become Raven Housing Trust.
Investing in homes
We made a commitment to invest £27m in homes over the next five years.
2003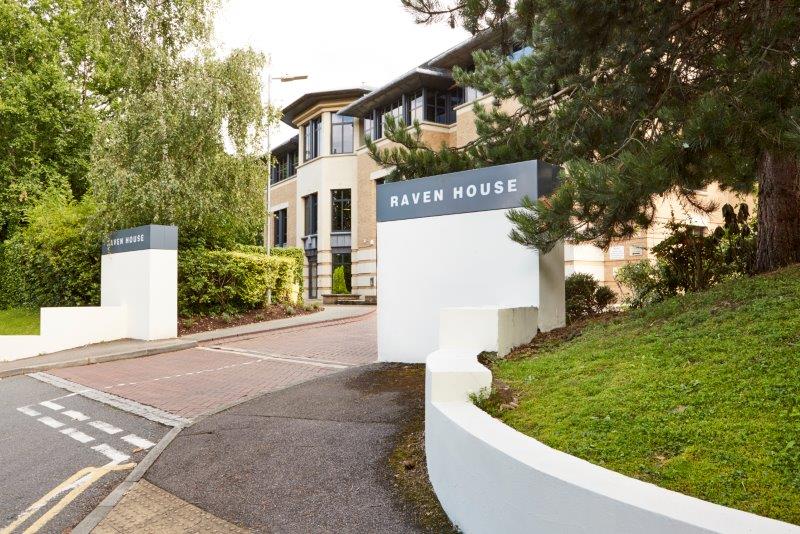 Move to Raven House
We needed the right HQ for our ambitious plans. On 14 July 2003 we moved to Raven House in Redhill, which has been our home ever since. Raven House has served us well, it's also convenient for customers, staff and other visitors being so close to the town centre.
First community event
We organised our first community day at Timperley Gardens in Redhill. This would be the first of many, which are always such fun and a great way of bringing communities together.
2004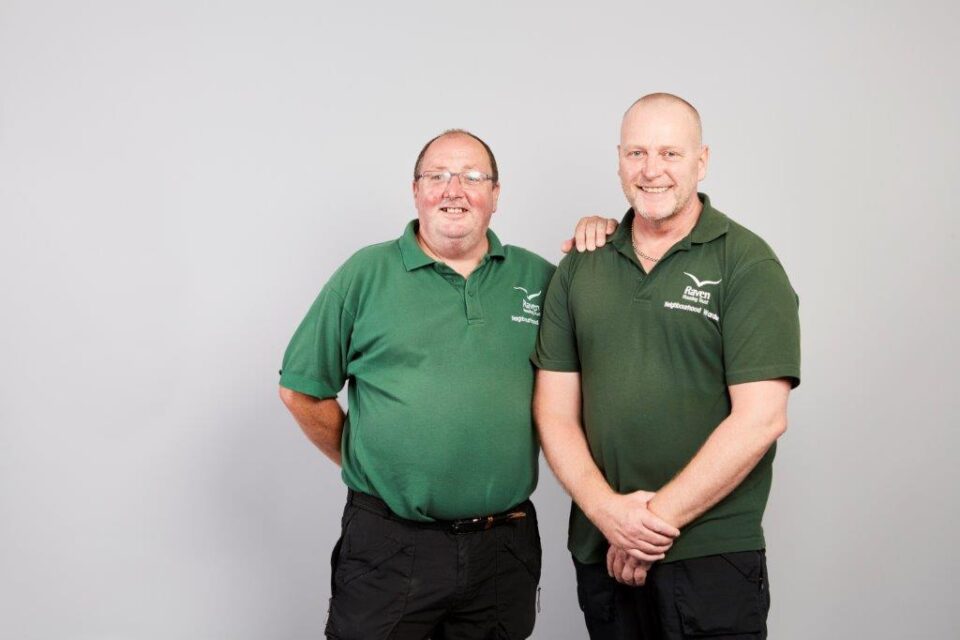 First neighbourhood wardens joined us
We employed our first neighbourhood wardens to improve local estates, and make them safer and more pleasant places to live. Neighbourhood wardens are such valued members of our team and have continued to be a friendly face for residents.
Merlin investment project completed
A £36m property investment programme (over five years) was completed to improve homes for customers living across East Surrey. This was the first of many major investment programmes we would help to successfully deliver.
2005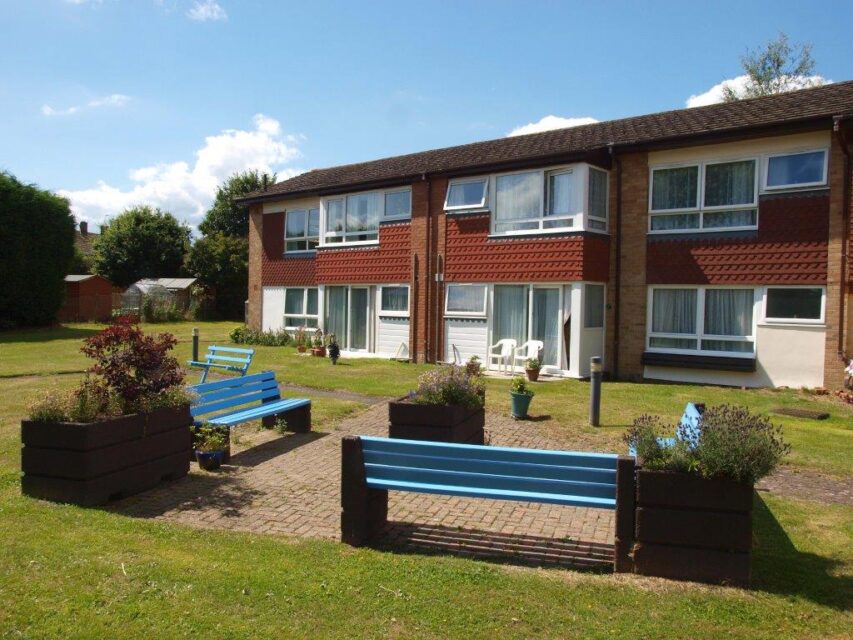 Affordable homes refurbished
£350,000 was spent refurbishing Atherfield House for customers in Reigate, a sheltered housing scheme for the elderly.
Tadworth residents to Raven
On 21 March 2005, we welcomed tenants and leaseholders from 102 homes after transferring from the London Borough of Sutton.
2006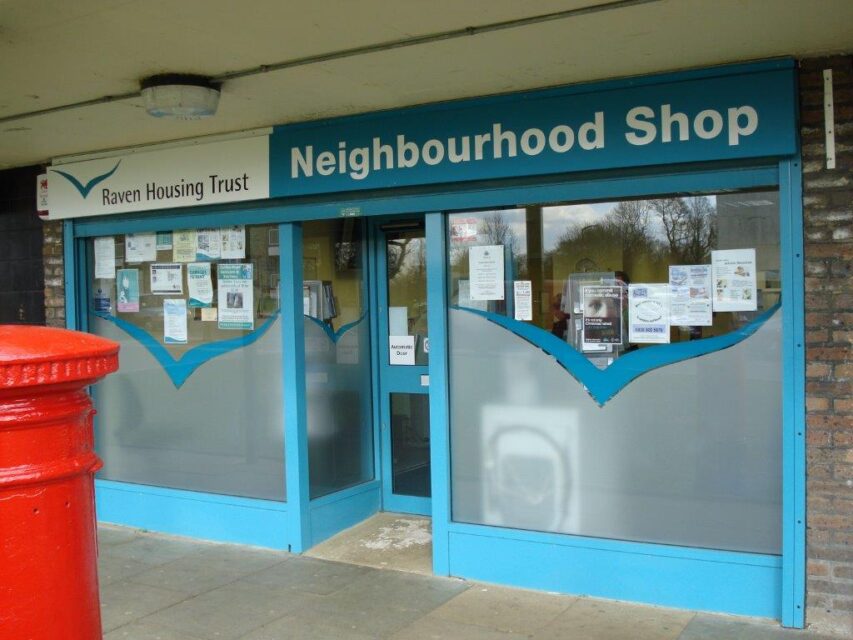 We opened our first neighbourhood shop in Tadworth
The Mayor of Reigate & Banstead, Cllr Mrs Frances Dixon, handed over the keys to our first neighbourhood shop in Marbles Way, Tadworth.
We changed our name to Raven Housing Trust!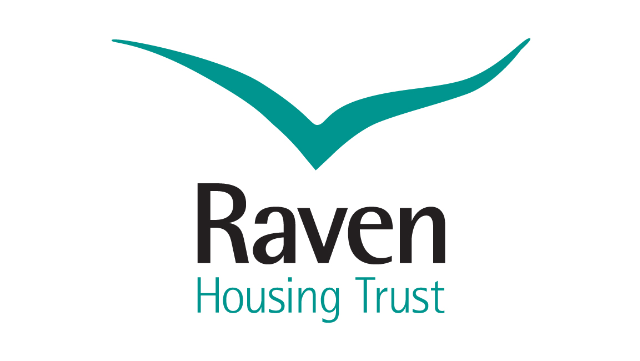 2007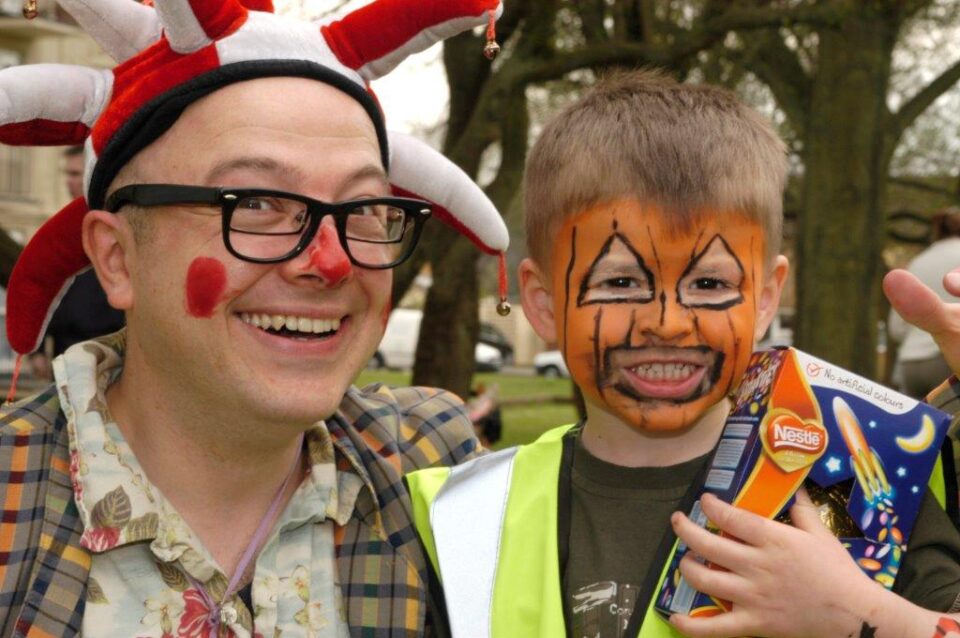 5th anniversary celebrations
Five years earlier we made a set of promises – in the form of commitments to both the council and our customers around property upgrades and services. Successfully meeting these targets was a cause for celebration!
Being rated amongst the best
The Housing Corporation awarded us its highest possible rating of four green lights in its first annual assessment – for viability, governance, management and development. A proud moment!
Merton residents to Raven 2007
We welcomed tenants from 163 homes after transferring from Merton Council.
After 5 years we'd provided homes for 6,867 people!
2008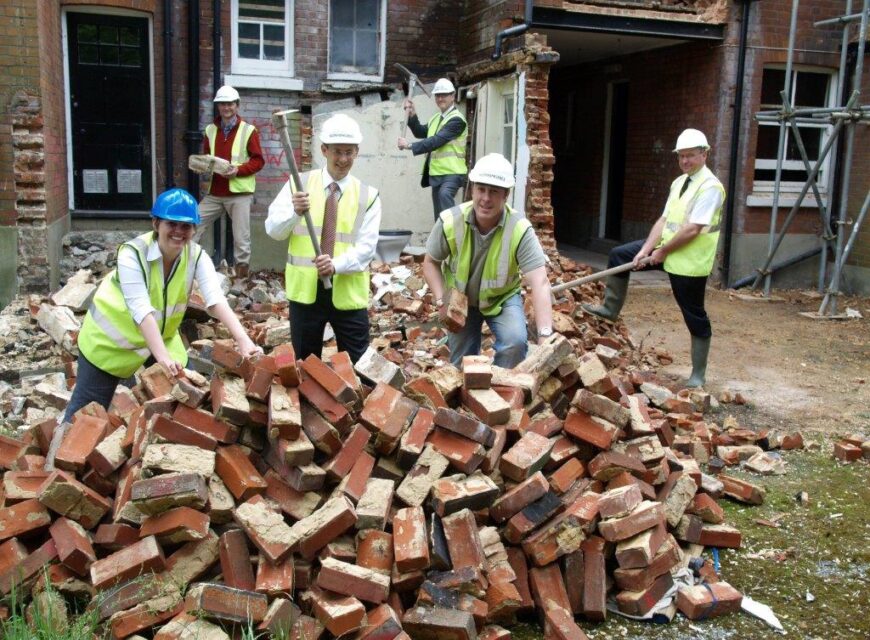 Wickham House opened to customers
We opened the doors of Wickham House on Reigate Road, Redhill to local people in housing need. Wickham House – formerly called Rosemead – would provide self-contained flats for local people waiting for permanent homes.
£170m finance to fund development plans
We secured new financing arrangements with Barclays Bank and Lloyds TSB Bank, to be used to build new homes and improve customers' current homes and services.
Building homes and changing lives in the Mole Valley area
We built out first new build homes in this area, at Oliver Crescent in Dorking.
2009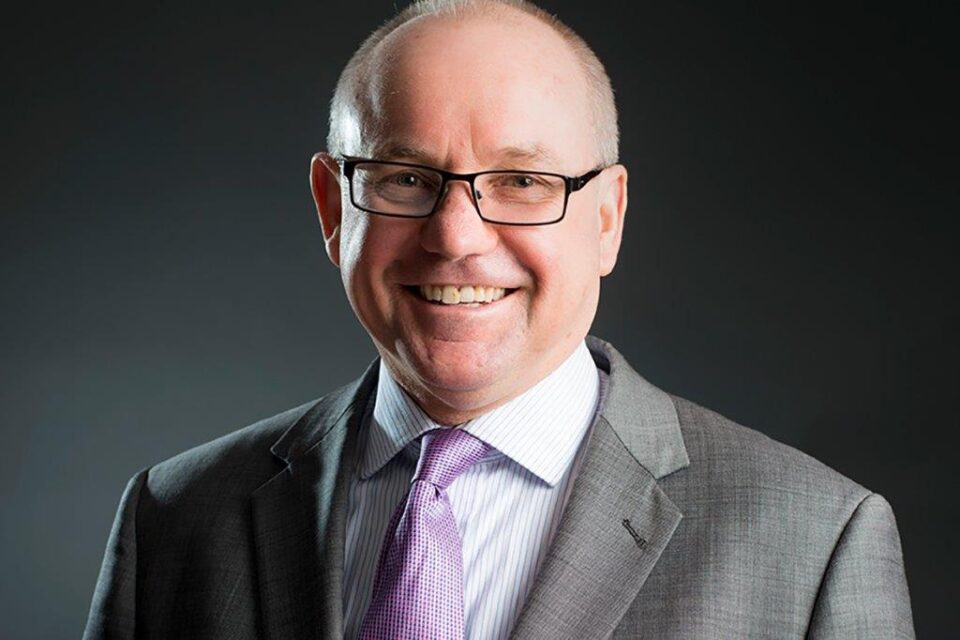 Nicholas Harris resigns as chief executive
After eight years, Nicholas resigned to become Raglan Housing Association's new chief executive.
Douglas House opening
We opened our largest sheltered scheme up to this point, Douglas House in Horley, consisting of 27 apartments.
Expanding our reach
We welcomed tenants from 28 homes in Dorking and Epsom, after transferring from Home Group. We also built our first new build homes in Sussex, at Hilda Duke in East Grinstead.
2010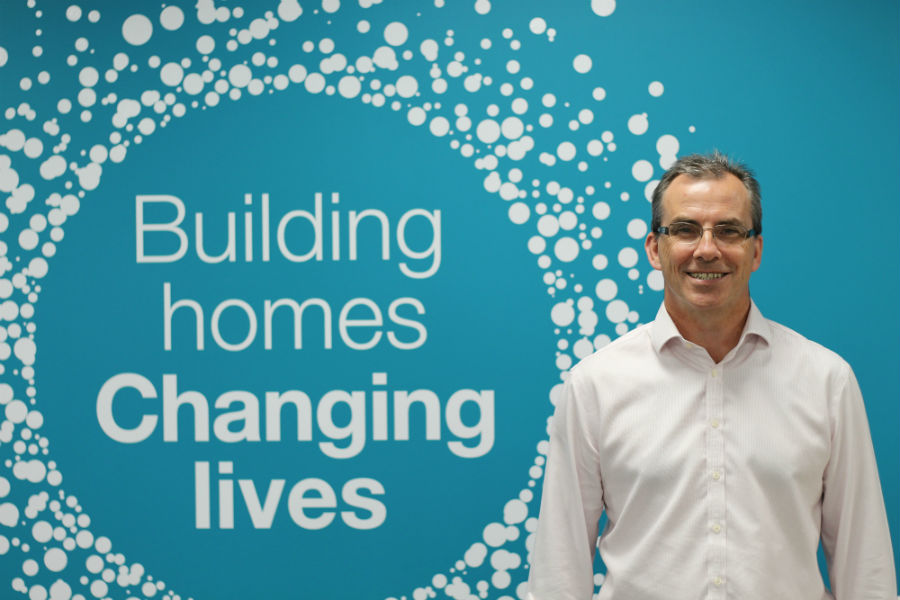 Jonathan Higgs starts as new chief executive
Jonathan was welcomed on 16 August 2010. Jonathan joined us from the Home Group, where he was managing director of Home South.
Raven meets Decent Homes standard
Decent Homes is the standard set by the government, which is the minimum criteria that social housing should meet. After a major reinvestment of £10m replacing kitchens, bathrooms and heating systems, we were pleased to be awarded with meeting this standard.
2011

Parashoot housing support service launched
We joined forces with Prospect Housing to provide tenancy support services for those at risk of losing their home and who need help with claiming benefits.
Merstham estate regeneration moves a step closer
Improvements to the estate were underway, including the redevelopment of flats and shops in Portland Drive and a new community hub, in partnership with Reigate & Banstead Borough Council.
2012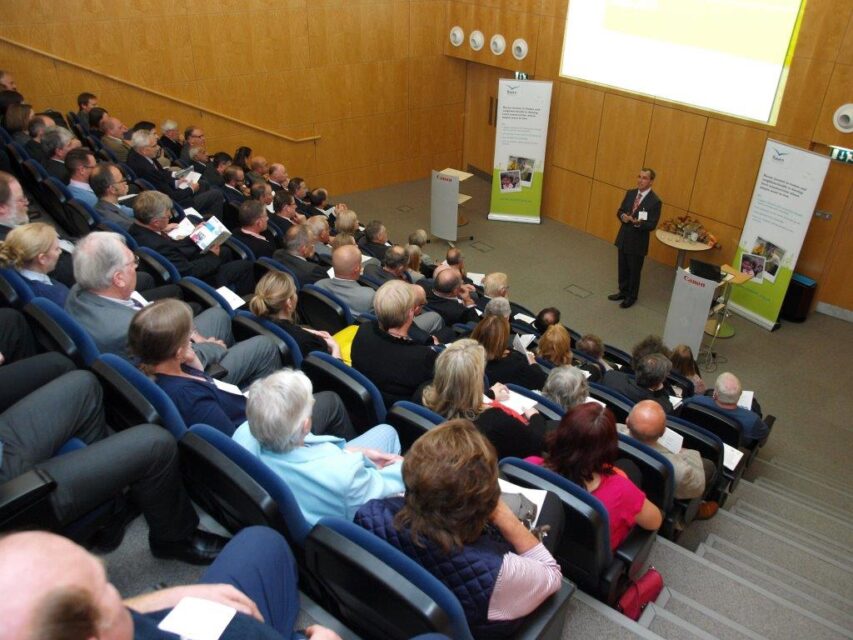 10 year celebrations
We marked ten years of being at the heart of local communities.
Investing in new homes and communities
We invested an additional £75m into building new homes and community investment programmes over the next five years to tackle the affordable housing shortage in East Surrey.
Youth work
We started delivering youth work in Reigate and Banstead across 5 centres. We began a 3 year contract with Surrey County Council to increase access to out of school hours activities for young people.
After 10 years we'd provided homes for 14,238 people!
2013

Moneywise financial support service
We launched a new financial support service called Moneywise, which supports customers struggling financially or affected by benefit changes.
Young recruits step up to work
We launched a new work placement scheme, Step Up To Work, to get more young people (18-24 years) into work.
Youth Bank Panel: Young volunteers gained teamwork, leadership and community work skills and awards, through grants to 32 youth projects, costing £35,000 over 3 years.
2014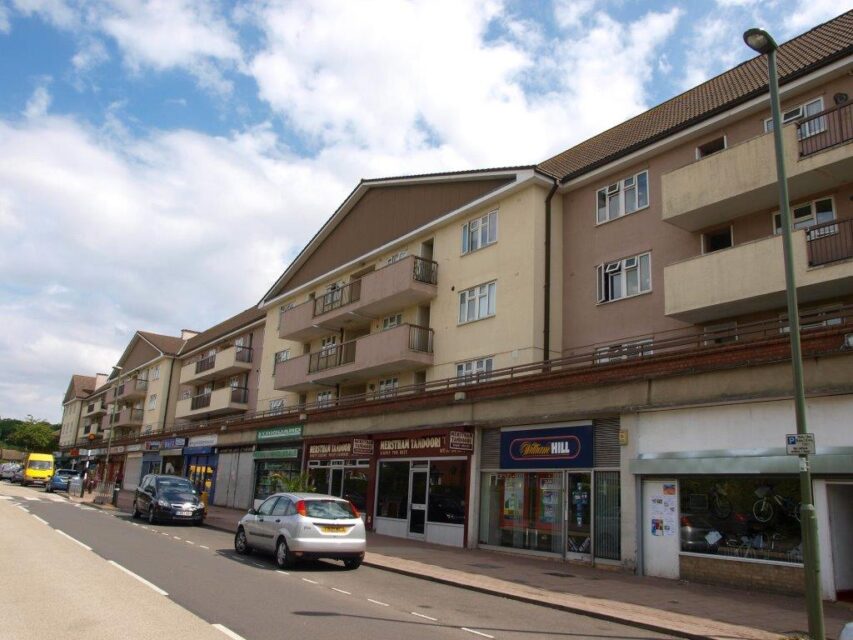 Portland Drive planning application granted
A milestone in Merstham's regeneration – planning was granted for the redevelopment of Portland Drive's shops and flats to create 48 homes for market sale.
First customer Board established
Falcon – our strategic customer Board – was set up. Their aim being to work closely with the Group Board and leadership team, and meet ten times a year.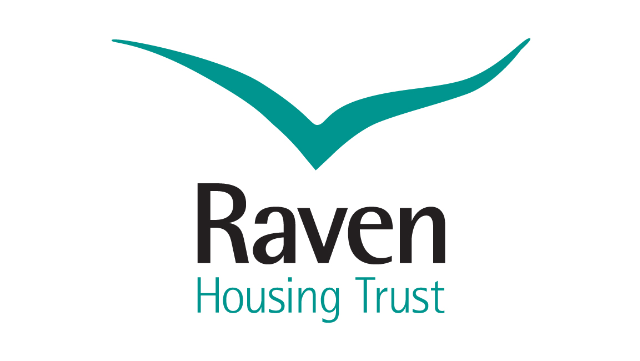 2015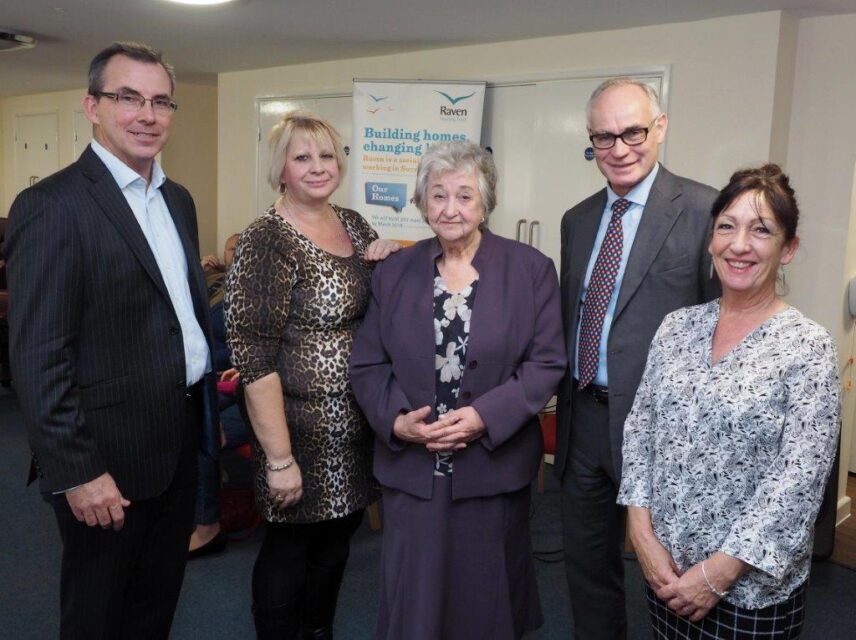 Crispin Blunt MP opened Silvermere Court
Silvermere is a sheltered scheme for people aged 55 and over, with 19 flats for rent, plus a communal lounge and kitchenette, I.T suite and buggy store.
New repairs and building services company launched
Raven Repairs Ltd (now Raven Works) was formed to provide professional property management and building services in Surrey and Sussex – with all profits being ploughed back into Raven Housing Trust.
2016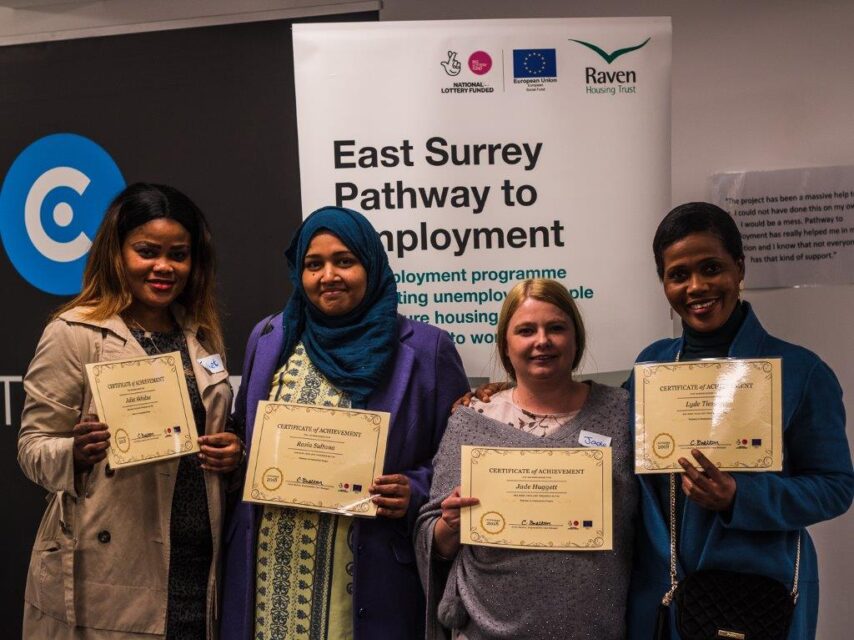 Grant won to provide employment support
We launched a partnership project called Pathways to Employment, funded by the European Social Fund and The National Lottery Community Fund, to provide a support programme that removes barriers to employment for people facing housing insecurity.
New temporary homes opened for Crawley's homeless
A temporary accommodation scheme, Lime Tree House, opened its doors for the first time, providing much needed homes for Crawley's homeless.
2017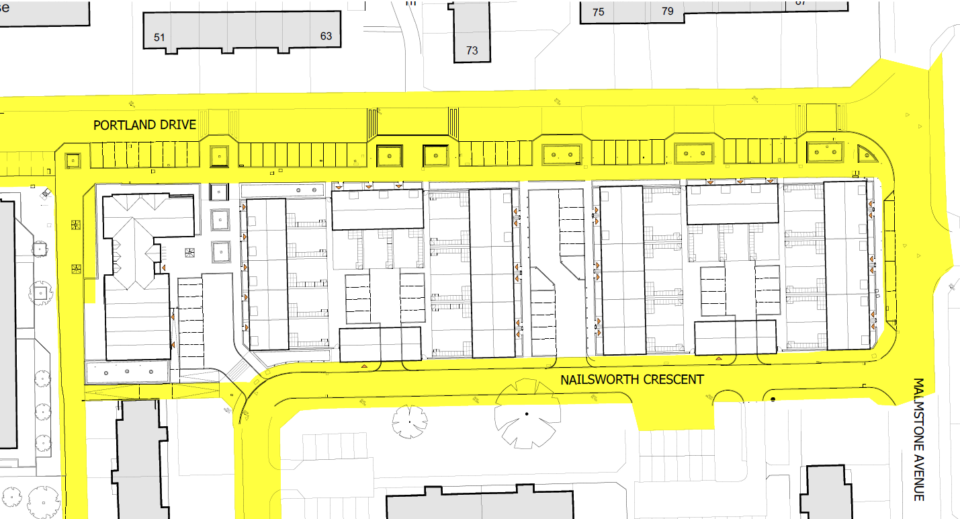 Plans announced to build homes for sale in Merstham
This was for a development called Burrstone Gardens, to build 48 homes for private sale. These homes are aimed at families and first time buyers.
15 years of Building Homes, Changing Lives
Another milestone celebrated, 15 years of Building Homes and Changing lives for people across Surrey and Sussex.
After 15 years we'd provided homes for 21,804 people!
After 5 years Moneywise had secured £4.7m in additional income for customers and issued 152 food vouchers!
2018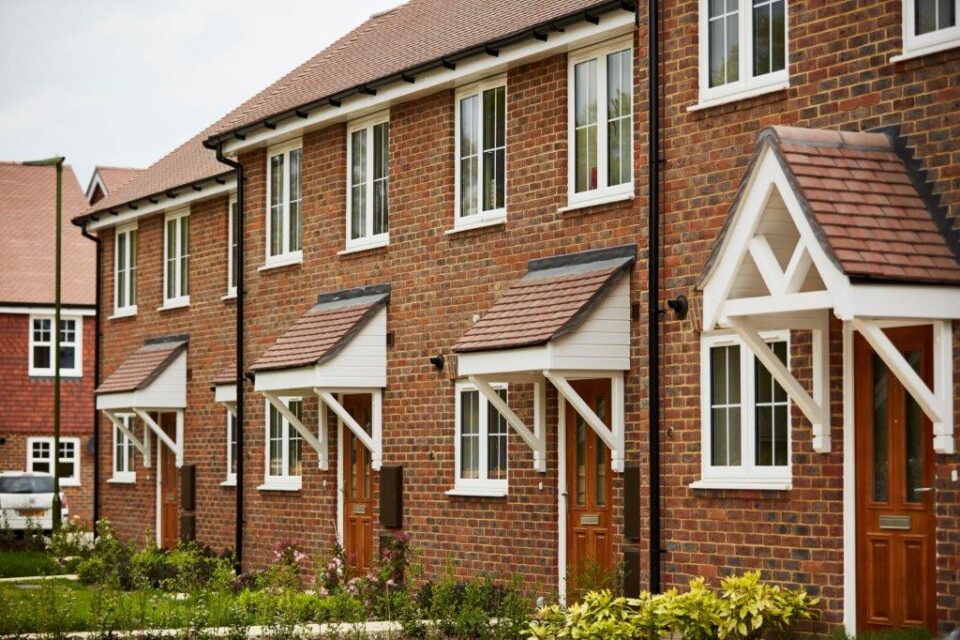 Landmark finance deal signed to fund new homes programme
We signed a milestone £289m deal with three funders to support an ambitious development programme of 1,100 homes over five years.
MyRaven customer portal goes live
The first design of MyRaven was launched to provide a range of online services to over 6,500 customers. The new portal system would allow customers to access key services 24/7, using their own devices from the comfort of their own home.
In two years, over 80 people had received support through employment projects, with an average of 18 months of support.
2019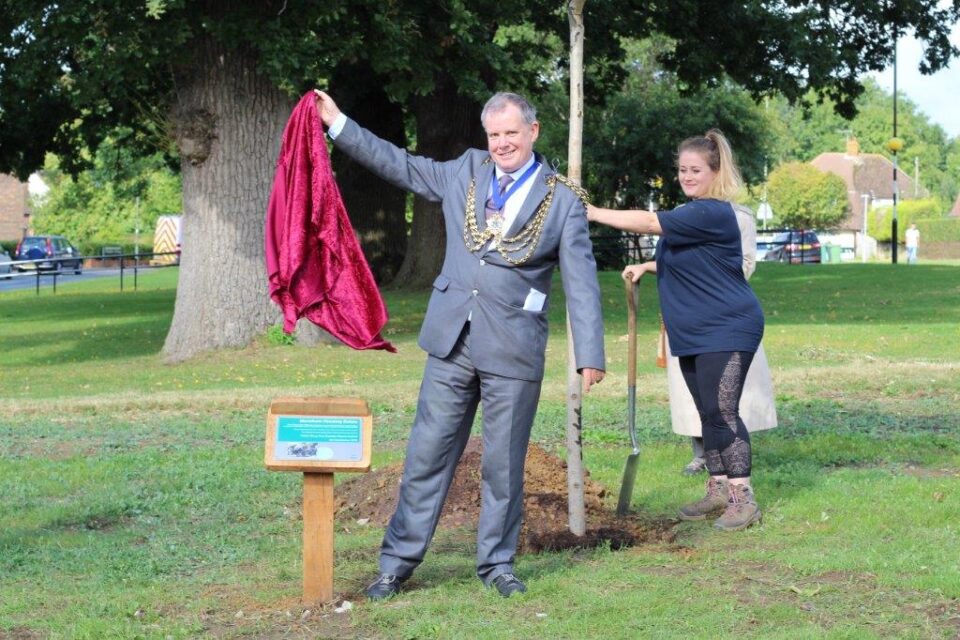 Merstham housing estate celebrated 60th anniversary
Those living on the Merstham estate, which was originally completed in 1959, saw the Mayor of Reigate & Banstead Borough plant a tree and unveil a plaque to celebrate this milestone.
East Grinstead homes acquired
We took ownership of the Halsford Green estate, securing the future for residents of the 70 homes and bringing them into the regulated affordable housing sector.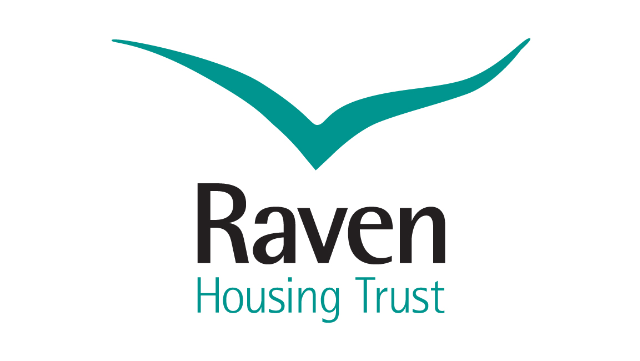 2020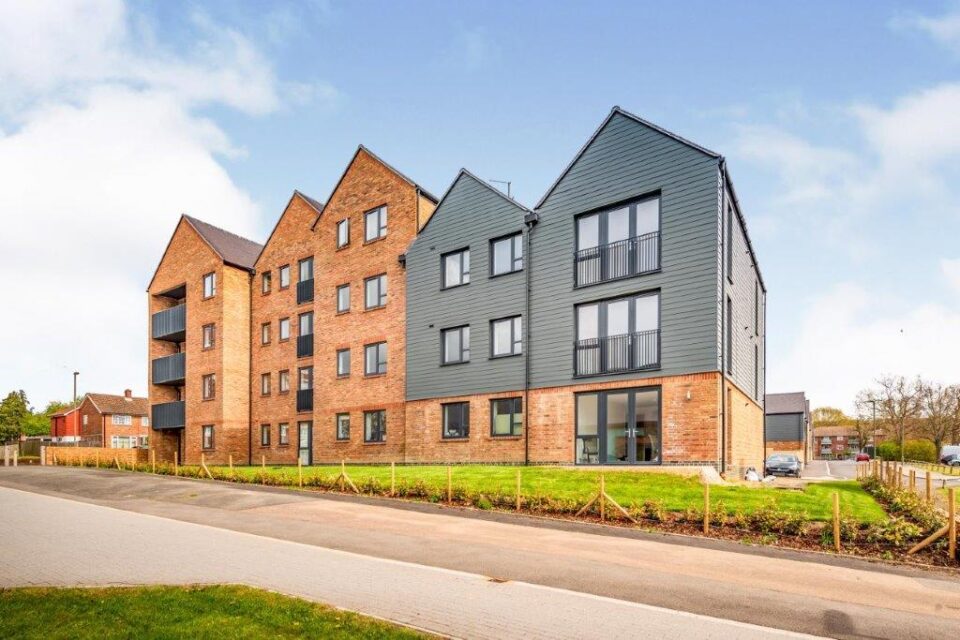 Raven Homes completed final homes in Merstham
The final homes were completed at Burrstone Gardens, Portland Drive. This is Raven's first development for private sale, with profits ploughed back into Raven Housing Trust.
Helping customers live healthily in their homes
The year we kicked-off a two year £1.2m project to combat damp and mould called Healthy Homes. Customers have been proactively contacted so we can fix mould problems caused by leaks or rising damp, install fans and give information on how to stop condensation.
Our response to a global pandemic
We continued to provide vital services throughout the Covid-19 pandemic, whilst keeping staff and customers safe. New I.T systems were quickly put in place so office-based staff could work from home.
2021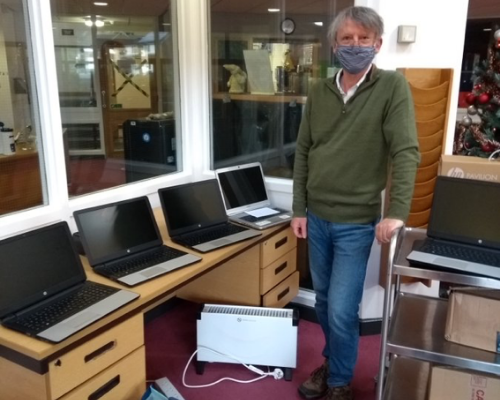 Level Up laptop donation scheme
Raven became heavily involved in this lockdown project, refurbishing and distributing over 1,000 laptops in 2021 to disadvantaged children through local schools and colleges.
Planning consent for affordable homes in Epsom Downs
Chavecroft was originally built as sheltered housing apartments blocks in the 1960's but deemed no longer fit for purpose. It will provide 23 affordable homes for rent and be our first net zero carbon new build development.
Since 2009, we've grown in Sussex by building 831 new homes – 721 as part of planning obligations and 110 through our own acquisitions.