Hammonds Mill
Garman Way
Billingshurst
RH14 9YS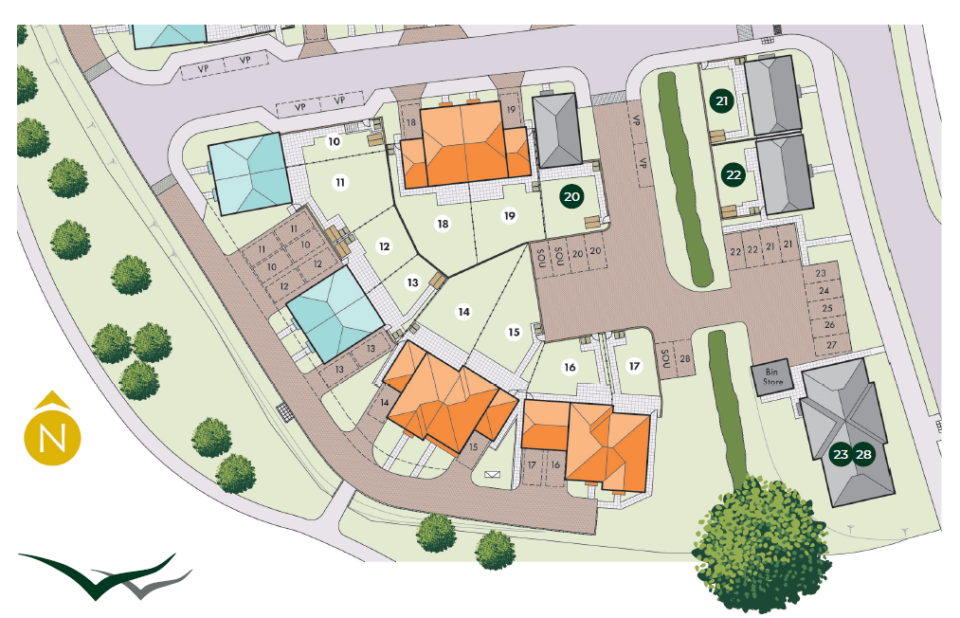 Hammonds Mill is a selection of 2 and 3 bedroom homes, and 1 and 2 bedroom apartments in the beautiful area of Billingshurst. Perfectly located to enjoy the best of both worlds; access to wonderful open space in the nearby South Downs National Park and convenient commuter links into London Victoria via Gatwick Airport.
The village centre and high street offer a range of shops for everyday needs, with a wider array of shops, facilities and amenities in nearby Horsham.
The area is popular with families as there are some excellent schools; Billingshurst Primary and the Weald Secondary School both enjoying a high Ofsted rating.
Pricing and descriptions
| Plot no. | Postal no. | Postal address | Tenure | Type | Beds | Price |
| --- | --- | --- | --- | --- | --- | --- |
| 20 | 17 | Garman Way, Billingshurst, RH14 9YS | Shared ownership | Detached | 2 | POA |
| 21 | 3 | Garman Way, Billingshurst, RH14 9YS | Shared ownership | Detached | 3 | POA |
| 22 | 1 | Garman Way, Billingshurst, RH14 9YS | Shared ownership | Detached | 3 | POA |
| 23 | 5 | Garman Way, Billingshurst, RH14 9YS | Shared ownership | Apartment | 2 | POA |
| 24 | 7 | Garman Way, Billingshurst, RH14 9YS | Shared ownership | Apartment | 1 | POA |
| 25 | 9 | Garman Way, Billingshurst, RH14 9YS | Shared ownership | Apartment | 2 | POA |
| 26 | 11 | Garman Way, Billingshurst, RH14 9YS | Shared ownership | Apartment | 1 | POA |
| 27 | 13 | Garman Way, Billingshurst, RH14 9YS | Shared ownership | Apartment | 2 | POA |
| 28 | 15 | Garman Way, Billingshurst, RH14 9YS | Shared ownership | Apartment | 1 | POA |